FAIRMONT, W.Va. (WV News) — Next weekend, the Marion County Convention and Visitors Bureau will unveil a 15-stop geocaching trail that will take participants to all corners of the county in an effort to expand both tourism and outdoor exploration.
Geocaching is "treasure hunting" of sorts in which participants use navigation skills and solve puzzles to find hidden caches around the world. After finding a cache, it's customary for hunters to take an item from it, leave behind another item and sign the cache's logbook to commemorate their adventure.
The upcoming 15-cache trail is actually the second the Marion County CVB has developed. It made and unveiled a 10-cache trail in the summer of 2020. However, as Marion County Convention and Visitors Bureau Executive Director Leisha Elliott explained, the new trail will feature added challenges for "hunters."
"It was such a huge success that we decided to do more of a challenging Geocache trail this year," Elliott said. "There are 15 in total across Marion County and in different places than the original trail. It'll be more of a gadget-style Geocache, so instead of just finding the boxes and recording (your experience), you'll have to find clues and codes to fill in the passport, and we've even had a special coin minted just for this trail."
The unveiling for the trail will take place at 10 a.m. Saturday at the bureau, after which hunters — some from out of state — will take their skills on the road, with the trail taking them to locations such as the Poky Dot, Mountain Dragon Mazery and the Worthington Fire Department.
"Hopefully, they'll find some other interesting things to do while they're visiting Marion County," Elliott said. "We're really excited. We've got people coming from different states. We know that they're planning on spending the night, so we're hopeful that they'll explore some of the other great attractions and restaurants while they're in Marion County."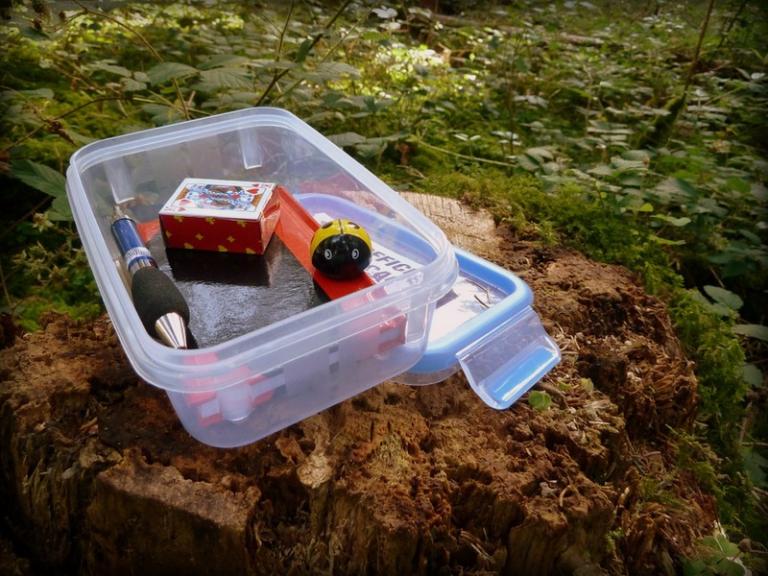 The majority of the trail has been designed by Mark Webb, an intern with the CVB who also developed the 2020 caches. Webb said he has been a part of the geocaching community for more than 15 years, and he's excited to put his skills and knowledge to the test to create puzzles for his fellow hunters.
At the same time, Webb said this is a perfect way to get people out and about across the county.
"Marion County has a lot of hidden gems, whether they be the history of the area or local businesses," Webb said. "We really want to highlight those, and geocaching is a great way to get people not only from the area out to their own community, but to bring people from their neighboring states in to show people how great Marion County is and what there is to offer here."
Elliott shared his sentiment, and encouraged anyone who is interested in geocaching — whether they be veterans of the activity or newcomers — to stop by Saturday and try their hands at the new trail.
"We're trying to get them throughout the county, because it gives people an opportunity to explore places that maybe they would normally visit," Elliott said. "On one hand, people are still a little apprehensive about being in large crowds, so here you can be a little more independent when you do it. It's something that people can do with their families or friends or solo. ...
"Geocaching is very popular, and Marion County alone has several hundreds that are independent of this trail. It's just a fun treasure hunt that people can enjoy. People are always looking for reasons to be outside, and August is a beautiful time here in Marion County and West Virginia, and we're excited that people are even considering coming from other states to explore this area."