From fighting off monsters to mining ore, diehard RuneScape players who have spent hours upon hours honing skills or partaking in quests across the MMORPG's expansive medieval fantasy world will undoubtedly start reading the upcoming release from Dark Horse Books when it releases in Autumn, 2021. RuneScape: The First 20 Years—An Illustrated History celebrates the MMORPG's 20th anniversary by allowing fans to experience the world they have explored in the digital realm in a new and exciting way - immersing them with hundreds of pages of full-color illustrations. It will also contain interviews with the designers and developers of the iconic online fantasy game and its sister-title Old School RuneScape.
Fans who are especially voracious can purchase the Deluxe Edition from Dark Horse that features a special variant cover and gold-edged pages, which readers can keep track of with a built-in page marker. The Deluxe Edition will also come with a card slipcase and a hard-backed folio that contains art prints.
Related: RuneScape Celebrates 20 Years With Year-Long Anniversary Quest & More
It's no surprise that the MMORPG is now available on Steam and has attracted nearly 300 million users over 20 years since its debut in 2001. Players are not restricted to any one class and can instead choose which of the 28 skills to develop at any given time, depending on what they would like to achieve. For example, those who want more control over what weapons and armor they can wield, are free to spend their time hacking away at special rocks, rich with various types of ore. Especially devoted miners can extract rarer and more valuable ore that can be smelted into bars for crafting more powerful weapons and stronger armor. And these are just a few of the many skills that players can master.
For its time, RuneScape was (and still is) revolutionary thanks to the expansive world that players can explore and the seemingly endless possibilities therein without being hindered by participating in mandatory quests. Even now, RuneScape stands out from other MMOs like World of Warcraft, which limits players to one class, greatly restricting what they can do and achieve. Rather than forcing players to create new accounts to explore more avenues, RuneScape allows players to use the same character to master new skills without having to start from scratch. This, in turn, bestows upon players unlimited potential to essentially become the master of every trade and skill imaginable.
RuneScape: The First 20 Years arrives from Dark Horse on October 5, 2021, and is available for pre-order through Amazon, and local comic shops and bookstores for $39.99. RuneScape: The First 20 Years (Deluxe Edition) can be pre-ordered now exclusively from the RuneScape Merch Store for $99.99.
Next: Must-Play Tabletop RPGs That Are "Forged In The Dark"
Share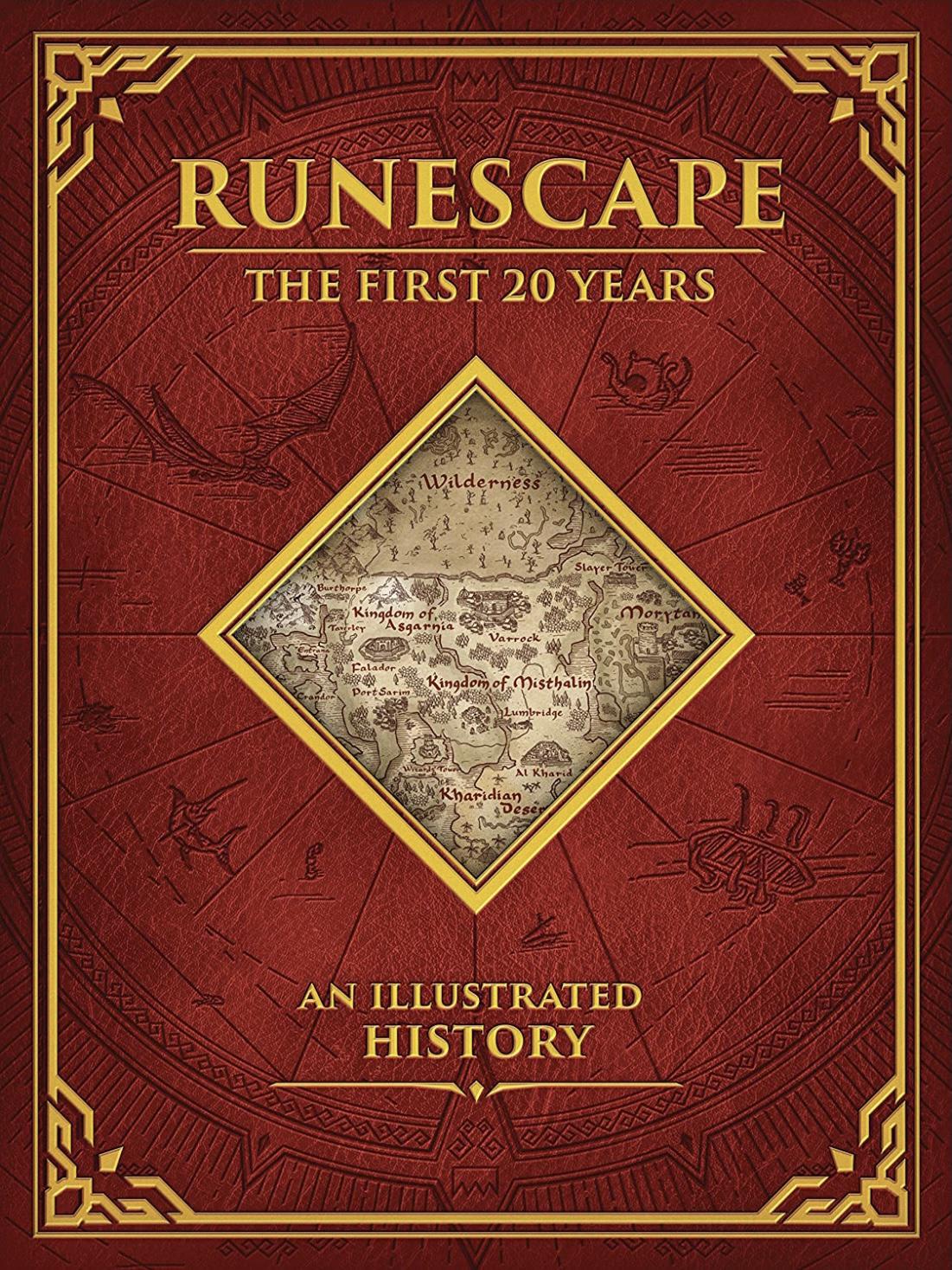 Tweet
Email
Marvel Admits Thor Giving Mjolnir To Captain America Makes No Sense
Related Topics
Comics News
runescape
Dark Horse Comics
dark horse