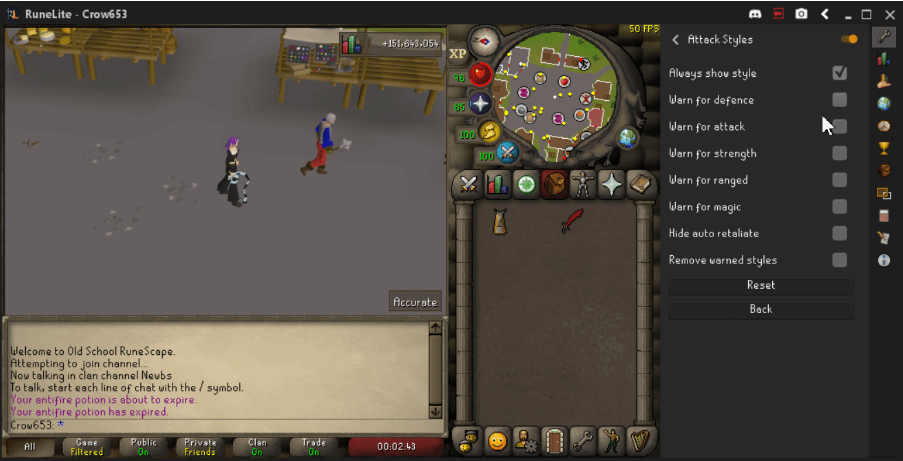 Always show style
Displays the attack style infobox that shows which attack style is currently being used.
Warn for [Attack Style]
If any of these boxes are checked, the infobox text will change to the color red to warn you off XP gain in that respective skill.
Warn for defence

Warn for attack

Warn for strength

Warn for ranged

Warn for magic
Hide auto retaliate
Hides auto retaliate from the combat options tab.
Remove warned styles
When enabled, removes any of the selected attack styles in the Warn for [Attack Style] options from the Combat Options tab in Old School RuneScape.